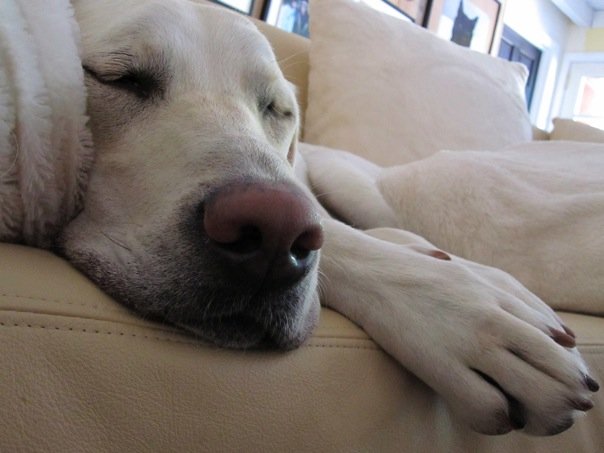 If the only place your dog will sit and stay is on the furniture, don't get upset. Get a camera.

Modernica Furniture is conducting a photo contest called "Pets on Furniture."

Readers vote for daily winners, who get either a Downtown Dog Rescue calendar or the Cats of Lamu book. In early returns Thursday, a sleepy husky named Frankie led with 61 percent of the votes.
It's not easy saying, "No," to that face.

The grand prize, given away at the end of January, is a rocker arm chair. The winner should probably consider sharing it, considering who did most of the work.