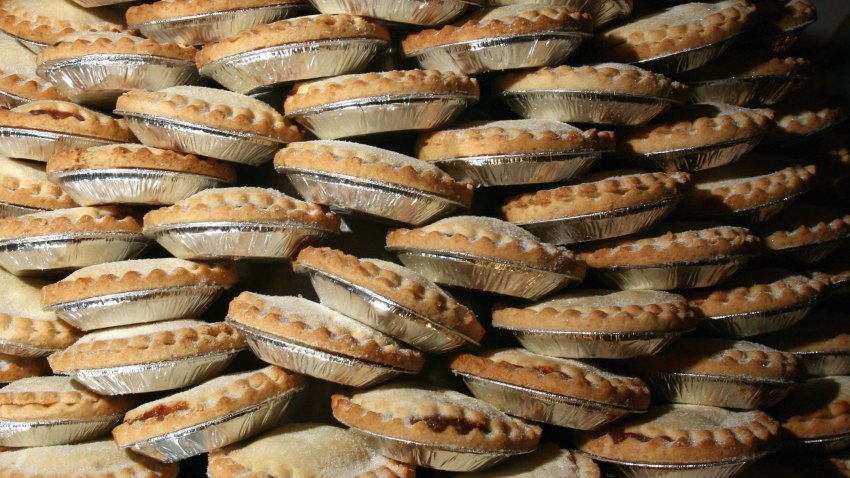 CRUST TO FILLING TO FUN: Some very serious, to-the-book, by-the-letter, no-jokes-about-it people out there will observe Pie Day, which falls on March 14 every year, in ways that shall put other pie lovers to shame. Well, not "to shame" exactly, but there are people so into pie that devouring one for breakfast, lunch, and dinner, plus dessert, all in the name of a holiday, isn't out of the question. And chew on this notion for a second: There are pie-type foodstuffs available for every meal, and not just the pudding course. Eggs and bacon in crust? It happens. Shepherd's pie for the midday course? You know it. And chicken or turkey pot pie at supper? Someone, as we type, is surely enjoying that longtime classic. You can bet that many of those crust-and-filling fans, whether they lean savory or sweet, will make for Claremont on Saturday the 14th, where one of the largest of the big pie festivals gets baking. It is, in fact, the Claremont Pie Festival, and the oh-so-visual pie eating contest is just one element.
APRON PARADE: Bakers shall don those clothing-protectors that they deem their favorites, or the most colorful, or the most retro, or all of the above, and go for a stroll. Kids will decorate their own aprons, too, adding to the apron-y element of the day. (Which makes sense: Pies and aprons are a classic twosome, maybe more so than another other food and any other fashion item.) A vintage apron exhibit rounds out the apronesque doings. As for the pie enjoyment? Well, I Like Pie Bake Shop is at the helm of the day, so you'll get your pie if you bring some cash. There's also demos involving the creation of pie (may the demos include the pinching of the edges, something that can befuddle the most skilled of bakers) and pie tastings. Plus? A pie recipe card hunt, which sounds as charming as a lattice-topped apple crumble.
CONSIDER CELEBRATING PIE DAY... in Claremont, home to much higher learning, a very wise thing. For Pie Day is also Pi Day -- 3/14, or 3.14, which we know you get -- and snacking upon sweets just steps from some of the great math classrooms found anywhere just feels right.
Copyright FREEL - NBC Local Media