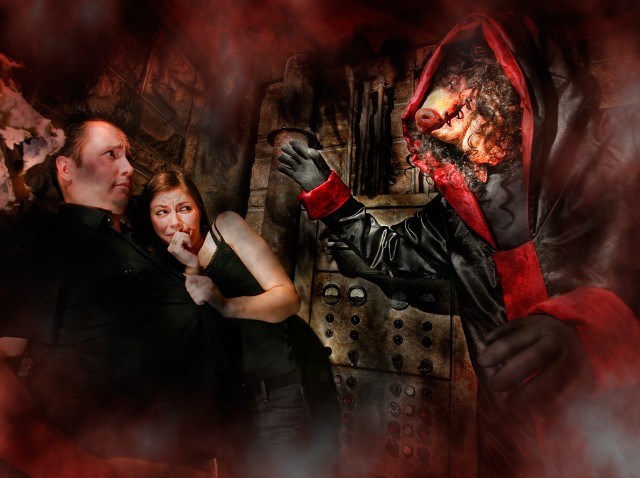 Wha-wha-what's that noise? Just the malevolent march of all the mondo Halloween attractions now opening around Southern California theme parks.
"Malevolent" in the happy, fun sense, of course.
And while each possess their own touches that will give visitors the willies for weeks, or possibly months, to come, we'll now turn our flashlight on Universal's Halloween Horror Nights. Because of the pigs we've heard about. Giant pigs wielding chainsaws.
Cuddle up with that image this evening.
But there's so much more. All sorts of nightmarish nooks. Movie-quality mazes devoted to "Halloween" and "Saw" and "My Bloody Valentine" and a certain evil doll in overalls. The Terror Tram. And "Shaun of the Dead," too. Consider that the merrymakers -- or perhaps we mean "scarymakers" -- at Universal spend an entire year cooking up this sinister event.
A good, safe scream, we believe, can do wonders for stress relief. Have you been stressed this year? Yes. Do porcine scene-stealers make you jittery? Yes. We adore wittle piggies -- "Babe" is a favorite -- but, for a night, we want to be terrified.
"Terrified" in the happy, fun sense, of course.
Universal Studios Halloween Horror Nights opens Friday, October 2nd and runs for 16 nights throughout October.
Copyright FREEL - NBC Local Media