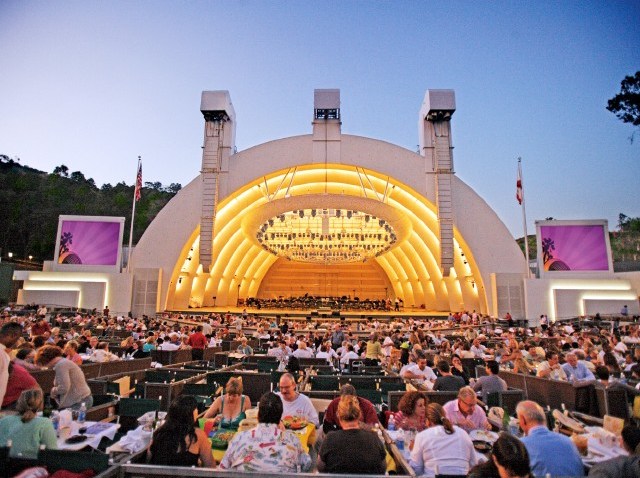 The tried-and-true touches of a Hollywood Bowl summer? We never get yawny over them.
We know that KCRW is going to throw down a few of its World Music nights. We know that Gustavo Dudamel will make a lively appearance or two. We know there will be at least two sing-alongs, and they'll start with "Grease" and end with "The Sound of Music." And will John Williams get a Darth-Vader-da-da-da moment on stage? That's like asking of C-3PO is the galaxy's biggest fussbudget. Yes. The famed movie composer most certainly will.
But the summer schedule announcement from the Bowl glitters with lots of other treats, too. There are a few Pixar nights in early August. Can you hear the accordion-sweet strains of "Ratatouille" now? And there will be an "all-star cast" lined up for "The Producers" (you'll recall that the Bowl has gone this route before with shows like "Rent").
And Smokey Robinson, Norah Jones, B.B. King, Ruben Blades, and Liza Minnelli are five of the headliners of note. It's the Bowl, of course, so everyone is of note. The Brian Setzer Orchestra swings in the fireworks finale weekend in September. Keep that "Grease" poodle skirt handy.
Subscriptions go on sale on Jan. 24. The Bowl's very good 5 or More deal opens up on March 13. And single ticket sales will happen after that (no date currently listed on the Bowl site).
Summer, you're so close and so five-months-away. Come sooner.
Follow NBCLA for the latest LA news, events and entertainment: Twitter: @NBCLA // Facebook: NBCLA
Copyright FREEL - NBC Local Media