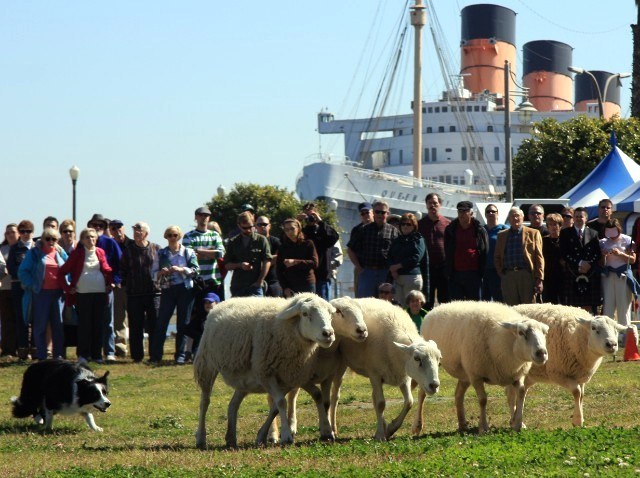 The Queen Mary is one of the favorite symbols of Long Beach and all of Southern California, no doubt about it.
But the stately ship was first assembled far from here, in Scotland. And every year, people gather on the ocean liner to pay tribute to the landmark's roots, and raise the roof a little.
The annual Scottish Festival is set for Saturday, February 13th and Sunday, February 14th. On the schedule: the always popular whisky tasting (which is actually scheduled for Friday, February 12th), reenactments, sheepdog herding, a dart tourney, and pipes.
Lots and lots of pipes. Bagpipes near the briny. We're already feeling moved.
We scoured the brochure for the word "haggis" but we see it not. However, ales and Scottish dishes are listed, so prepare to eat heartily. And stay around for the centerpiece of the weekend, Plaidapalooza. It's the Saturday night party, and there's music, and there is plaid. So. Much. Plaid.
We should also mention that the Queen Mary has put together some stay-and-play packages, with names like the Laird's Package and the Highland Chiefs. If you want to attend several things over several of the days, consider it.
Copyright FREEL - NBC Local Media