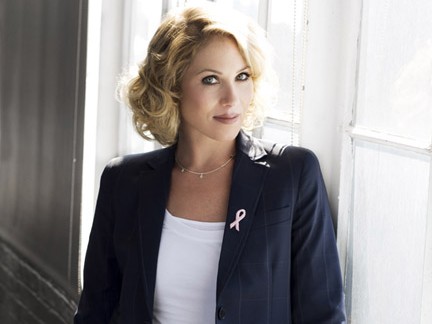 Everyone but everyone has something jeans-like in their closet. And whatever "casual day" or "free Friday" means at your workplace -- jeans and tees or shorts and flip-flops -- the term takes on a new and urgent meaning on October 2nd.
That's Lee Denim Day. The 13th anniversary of this annual, nationwide charitable event has an important goal: raise awareness, raise money and defeat breast cancer. And the event offers an easy way to do it: wear jeans to work.
There's a bit more to it, of course. You'll want to form a team, or get on a team, or support a team. Everyone who wears denim on Friday, October 2nd donates five bucks to the campaign, with an eye to the eventual pooling of millions of dollars. And, with thousands of companies participating annually, this can be done.
Actress Christina Applegate, herself a survivor and outspoken advocate of awareness on the topic, is leading a team to which you can donate. Or perhaps your office already has one. Or perhaps your office needs one, and you're the person to put it all together.
There's still a month-plus to go, so you have time. And again, jeans. Easy for people. Five dollars. And something we can all and definitely should participate in. Get the details on planning/team building/tips.
Copyright FREEL - NBC Local Media