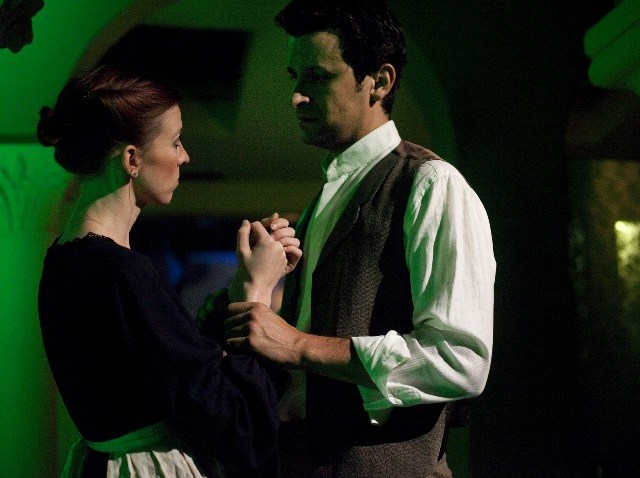 There is no argument that art is much entwined with the location it is presented in. Of course, great, compelling art and theater and music can transcend a ho-hum venue, but a spectacular setting can raise the spirit of what is being presented on stage.
The perfect combo, of course, is great art and great setting. Wicked Lit, a theatrical extravaganza that spotlights the works of Poe, Lovecraft, and Dickens, possesses just that. Should we say "spotlights" there? Maybe "flickerlights" is more appropriate.
Wicked Lit is currently presenting vignettes of a spooky and seasonal nature at the Mountain View Mausoleum and Cemetery in Altadena. There are still tickets left for Wednesday, Oct. 27 and Sunday, Oct. 31 at this writing, so if you're looking for a Halloween experience that is more lace and more bracing than traditional to-dos, this is for you.
And if you've done Drama After Dark at the Huntington, we would suspect this is most definitely for you. Dear theater companies of Los Angeles. We cannot get enough of nature-set drama. We'll take our plays indoors, too, but once and awhile one just wants to feel the dew of night in place of air-conditioning.
A ticket for the Oct. 27 performance is $45; Halloween night is $60, but there is also a closing night party with the cast. Chilling.
Looking for more spooky events around town? Check out our Halloween 2010 Events Guide.
Copyright FREEL - NBC Local Media