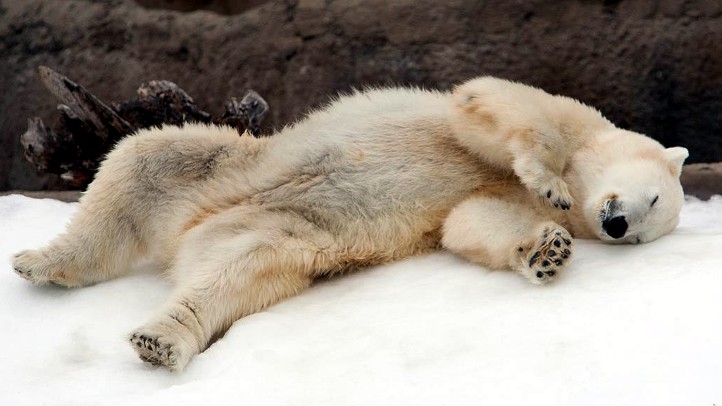 REALLY? Is this how it is going to go, San Diego Zoo? This is how you want to play it? You want to put some adorable video of polar bears at frolic into our day? A day that is already way too jam-packed with stuff and cannot take any more distracti... ions... hold on. We just have to hit play again. Just one more time. Polar Bears. So cuddly, and yet we shouldn't ever cuddle one. But we can love them and watch them and visit them at the zoo and pretend in our minds we cuddling one. Yes. Thank you, San Diego Zoo. Sorry we got crabby about your time-taking ways.
And we're definitely not at all crabby about the money that snow donors raised for a good cause. Read more now.
View more videos at: http://www.nbcsandiego.com.
Copyright FREEL - NBC Local Media