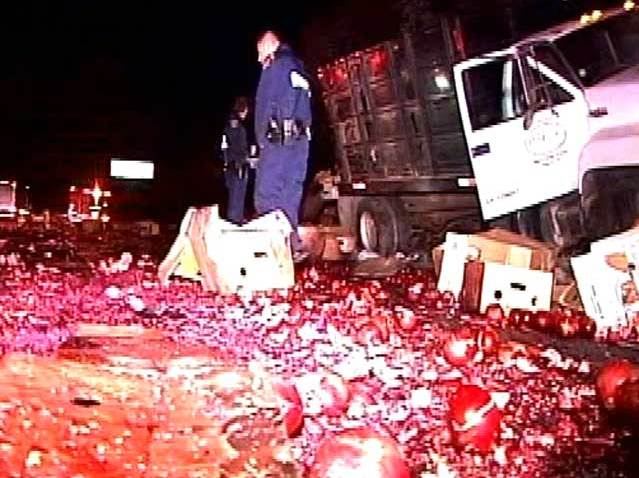 The health benefits of pomegranates have been lauded for millennia.

Tell that to commuters Tuesday morning on the 5 Freeway.

A truck hauliing pomegrantes crashed and spilled the load on the southbound 5 Freeway, just north of the 14 Freeway. One lane was closed during the cleanup.
The crash occurred at about 3:40 a.m. It involved two trucks.
Traffic was backed up Tuesday morning in the Stevenson Ranch area.