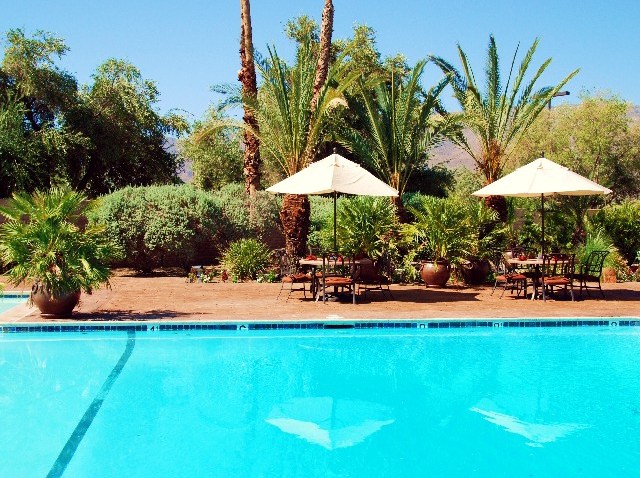 STARS, THEN A SLEEPOVER: The eminent Professor Stephen Hawking speaking at Caltech has us, and probably many others, thinking thoughts of a nebulous nature, "nebulous" here meaning being focused on nebulae, not thoughts that are cloudy or unknown. But we'll wager many of us have one eye on the universe at all times, with another eye on the lookout for opportunities to know it better. Such an opportunity is just ahead, and it is at a deluxe desert resort, a property that has trotted out the big telescope for past nighttime events.
LOOK UP: Borrego Springs Resort & Spa recently offered a package and viewing centered around the Geminids, and they'll be looking up again on Friday, Feb. 4 for some serious sky watching. Astronomer Dennis Mammana will be standing near the telescope, doing the explaining and sharing of general wonder. Price is $101/person, and that comes with dinner and a room at the resort, which is adjacent to Anza-Borrego Desert.
FACT: The Anza-Borrego Desert is one of the prettiest places in the cosmos. No telescope required to view and enjoy.
Copyright FREEL - NBC Local Media