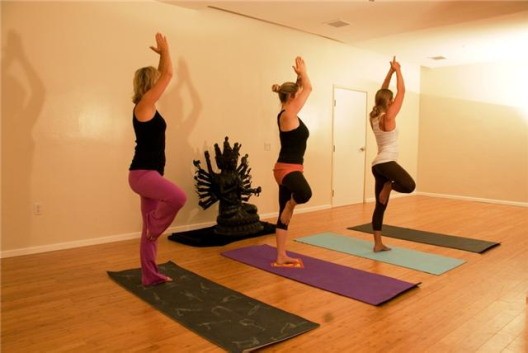 Fred Segal
Santa Monica
has entered the wellness realm, thanks to a new yoga studio that's opened inside the
Preece
& Toff salon.
The studio is the brainchild of the salon's co-owner Matthew Preece, who has spent the past two years traveling back and forth from India to study spiritualism. In a statement, he says "Adding the studio just made sense to us—it will help people de-stress in these challenging times and fits perfectly into our feel good mantra." The salon's other founder, Kristoff Ball, adds "I want the salon to also be a school and contribute to the beauty community through seminars and classes"—spiritual seminars, fundraisers, book signings and hairstyling courses are just a few of the duo's ideas for the future.
Yoga classes will take place in a wing of the vast salon space (the former home of Fred Segal Beauty), and although a schedule has not yet been set, potential students are encouraged to call the salon for details (310-907-4022).
For more stories from Racked LA, go to la.racked.com.
Copyright RACKL