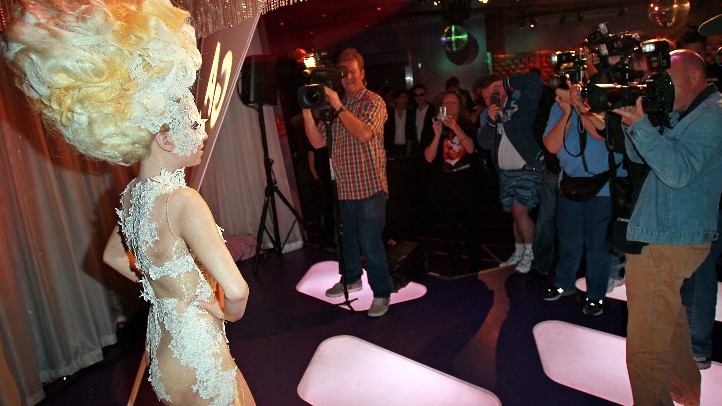 If you had to play matchmaker to a pair of local museums, which institutions would you send out for the evening with warm assurances that they'd make a good fit?
Hmm. The possibilities. We might go Norton Simon and Bergamot Station, simply because they occupy fairly opposite locations but have a lot of painting-type love in common. Norton Simon? Bergamot Station? Game? We're fixing you up. Go buy a new outfit or something. And don't order salad. Never on a first date. The stuff in the teeth. It's an issue.
Now word has come that Madame Tussauds Hollywood and the Grammy Museum are pairing up on a discount deal. Buy one ticket and save 20 percent. The price is $30. Not shabby.
Plus, this feels like a solid if slightly offbeat match-up to us. Both have backgrounds in wax -- wax records and wax figures, of course -- and both celebrate the musical side of pop culture. Lady Gaga's figure recently debuted at Tussauds, and Lady Gaga is a much-snapshotted figure at the annual Grammy Awards. It's not a stretch. There are common bonds. There are Gaga bonds, which are strong bonds. They're simpatico, is what we're saying.
Perhaps this will inspire more local twosomes, which feels like a perfectly manageable number and not in any way overwhelming (props to bigger groupings that offer discounts, of course, but a duo now and then is welcome). Which pairing is next? Cinefamily and New Bev, maybe? We know we said museums before, but certainly theaters and sporting venues could find a sweet if brief relationship beneficial. Meaning attendees will as well.
Copyright FREEL - NBC Local Media