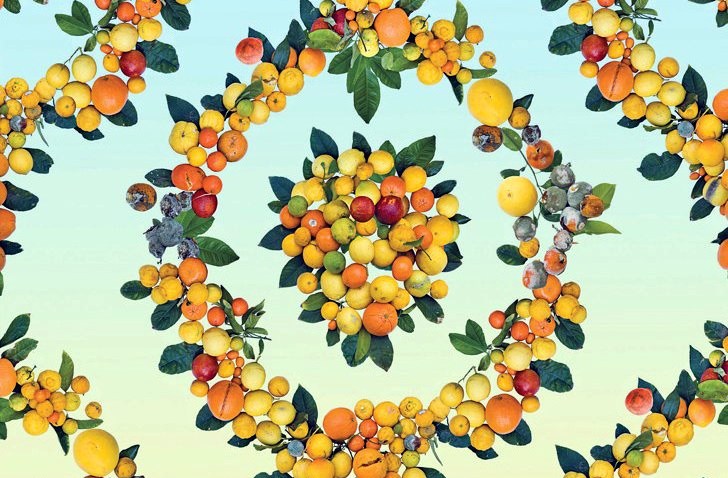 The comparisons to Willy Wonka's famous lickable wallpaper are almost too obvious. ("The snozberries taste like snozberries!")
Instead, we'll summon those fuzzy, nearly 3D wallpapers that were so trendy back in the '60s and '70s. Don't you love finding those in an out-of-the-way bed-and-breakfast? We do.
The Public Fruit Wallpaper is wallpaper made of fruit that has been collected over a single day from various trees around Silver Lake and other city locations (the fruit is all "public" or free to be collected by anyone). Fallen Fruit is the art collective behind the large-scale, slightly surreal work, which will go on display at the Los Angeles County Museum of Art on Sunday, June 27.
There will be other pulpy pictures and fruit-inspired creations at LACMA that day, including videos of eaters sinking their teeth into juicy, seed-filled things.
It's all part of EATLACMA. For another amazing photo of the fruit wallpaper, look here.
Follow NBCLA for the latest LA news, events and entertainment: Twitter: @NBCLA // Facebook: NBCLA
Copyright FREEL - NBC Local Media