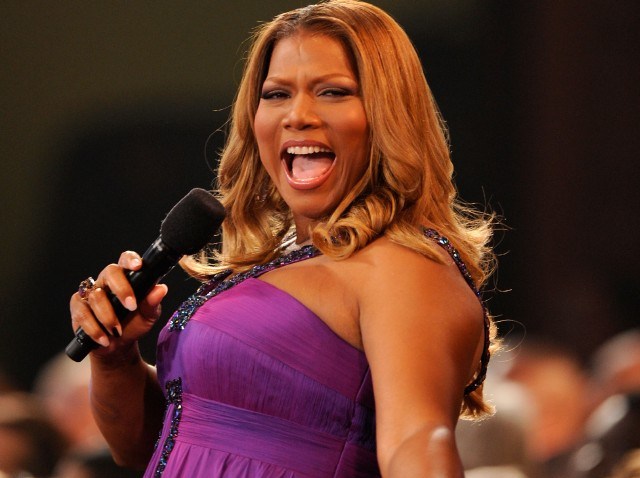 We've long had a soft spot for the People's Choice Awards, which is unfurling the carpet on Wednesday, January 6 at the Nokia Theatre.
Queen Latifah is the host of the 2010 awards. Up-and-comers will be on the red carpet. Taylor Swift is set to show, along with Taylor Lautner. And expect a veritable busload of television celebrities.
In a season awash in glinty statuary, plunging necklines and earnest speeches that invariably mention some sort of agent/bff, the People's Choice Awards smiles on as it turns over the picking of the victors to the ticket-purchasing masses. Hooray to that, we say.
And whom have those ticket purchasers laid the finger on this year? Well, shows like "The Good Wife" and "The Vampire Diaries" are up for consideration. In fact, as of the morning of the show, voting is still open. Click here and go have your say.
Oh, don't get us wrong; we're on board for the serious entertainment awarding to come, the somber fare, the noble documentaries and the 17-part miniseries that spotlight corruption/extortion/other "-tions" that are important and troubling. But the People's Choice? Bring on the plunging necklines and from-the-heart, where's-my-tissue thank-yous to the all the fans out there...
Copyright FREEL - NBC Local Media