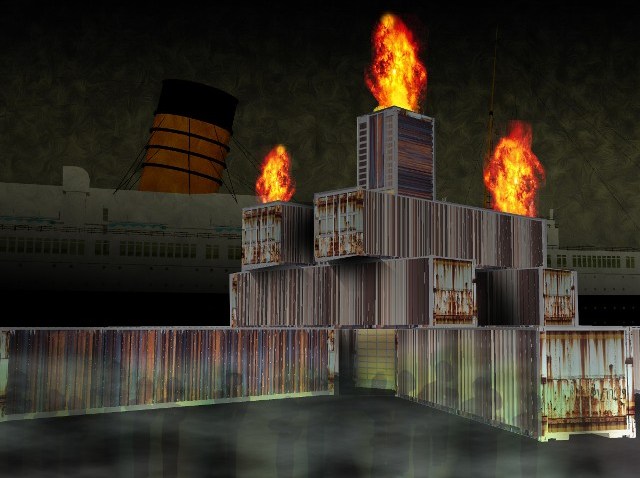 Countless supernatural tales have been built around the sea -- see any movie about any haunted lighthouse or ghostly galleon -- and so it is no surprise that several willy-giving words are related to all things oceanic.
"Shipwreck" is one, and for years it was the name of the Queen Mary's annual October scarefest. Now the famous landlocked ocean liner has announced its 2010 October extravaganza, and there is a new and atmospheric name attached: Dark Harbor.
Did you just hear a sonorous foghorn when you read those words? Dark Harbor will have the mazes and attractions that fans have come to know and be chilled over, as well as new theming and lore. From the Queen Mary's release: "On Oct. 1, the Queen Mary enters the Harbor of the Damned and encounters three she-demons that prey upon mortals that dare enter their realm after sunset." A trio of she-demons! Pre-chills. (They all have names and stories, too, as all she-demons worth their magical salt should.)
Again, do not call it "Shipwreck," although you may be tempted, after years of doing so. Dark Harbor is the name. Dark. Harbor. It opens Friday, Oct. 1 and runs through Sunday, Oct. 31.
Copyright FREEL - NBC Local Media