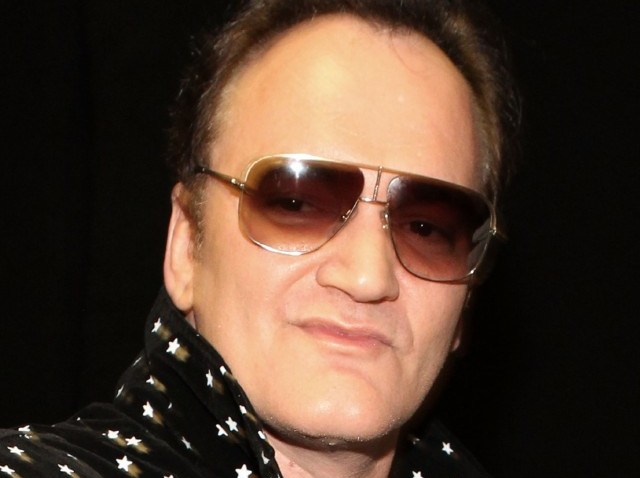 Talking about awards seasons, and how this is the month to see mondo movie personages flitting about town, seems like the thing to do here. Since Quentin Tarantino is going to be at The Egyptian on Monday, February 8th, along with screenings of "Pulp Fiction" and "Inglourious Basterds."
But we're not going to talk about awards season. We're going to talk about Valentine's Week, and how Mr. Tarantino showing up in Hollywood is a perfect way to kick it off.
Our argument, in three parts.
* He wrote a movie called "True Romance." With Christopher Walken doing his Christopher Walkeniest Christopher Walken. Plus: Patricia Arquette's wardrobe. Vintage quirky girl at its finest.
* He showed up at the GRAMMY Awards with an Elvisian swoop to his hair, some fine '60s-era sunglasses, and a shirt covered in stars. What is not to love there? Even his clothes talk fast.
* Many of his movies are sprawling cinematic smooches to Southern California. We are bikinis and rollerblades, but we are also, most definitely, strip malls and drawn-out conversations about Royales with cheese.
Anything else to add?
Copyright FREEL - NBC Local Media