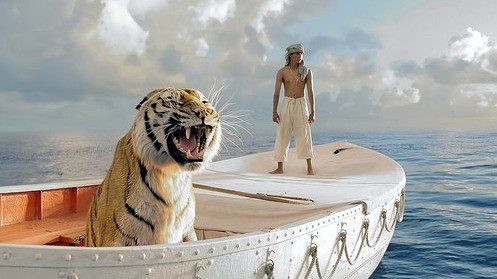 The sound, we imagine, is a bit like a "thwoop."
What's a thwoop? It's the sound of thousands of film fans descending upon the AFI Film Festival to nab the autumn movie party's famous free tickets (courtesy of AUDI, we should mention, the festival's sponsor).
And when we say "descending" we mean jamming the phone lines/web pages/box offices et cetera. You're hearing the thwoop now, right?
Or perhaps you've been part of the thwoop in the past. Now AFI Fest is seeking to alleviate that, by providing a way people can register ahead of time for a window in which to secure the free tickets they want.
Following? People are being asked to sign up for a time in which they'll get their tickets. This is not the get-the-tickets time.
It's a fine idea, and that registration period is now open; it'll stay open through Oct. 18. Registrees will then get a time slot for later in the month and info on how to get those tickets.
Is this the wave of the future, for all in-demand events? Registering for a time to buy/get tickets? De-thwooping an overloaded system? We support this idea.
Anyhoo, here's the info. "Life of Pi" from Ang Lee and Steven Spielberg's "Lincoln" and bunches of other high-profile flicks'll screen during the Nov. 1-8 festival. It's no small potatoes; "The Artist" played last year, and we all know what happened with that. (It won the Best Picture Oscar.)
Follow NBCLA for the latest LA news, events and entertainment: iPhone/iPad App | Facebook; | Twitter; | Google+; | Instagram; | RSS; | Text Alerts | Email Alerts
Copyright FREEL - NBC Local Media