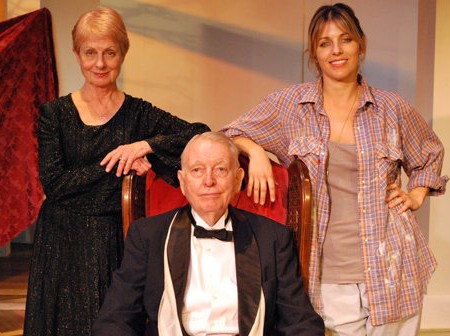 We'll all gladly pay for theater, and support our local companies, and get out to new houses that are making a go of it. All that said, it is ever so lovely when theaters, in unison, band together for a celebratory evening to offer fans a gratis theater-going experience.
Which is exactly what many, many theaters are doing on Thursday, October 15th (and for several nights following; check dates at individual venues). The Theatre Communications Group, which is the org behind many of the country's not-for-profit stages, is throwing its fifth annual Free Night of Theater, the better to get people into seats and get them getting to know the great companies around their towns.
And several great companies in LA are participating. While some of the shows are booked up, there are still several with tickets available, including "Eclipsed" from the Center Theatre Group and "The Doctor Despite of Himself" at the Electric Lodge in Venice, not to mention "Painting Churches" from The Group Rep in North Hollywood.
Look now, choose now, and then soon, enjoy a play for free. Simple and spectacular.
Copyright FREEL - NBC Local Media