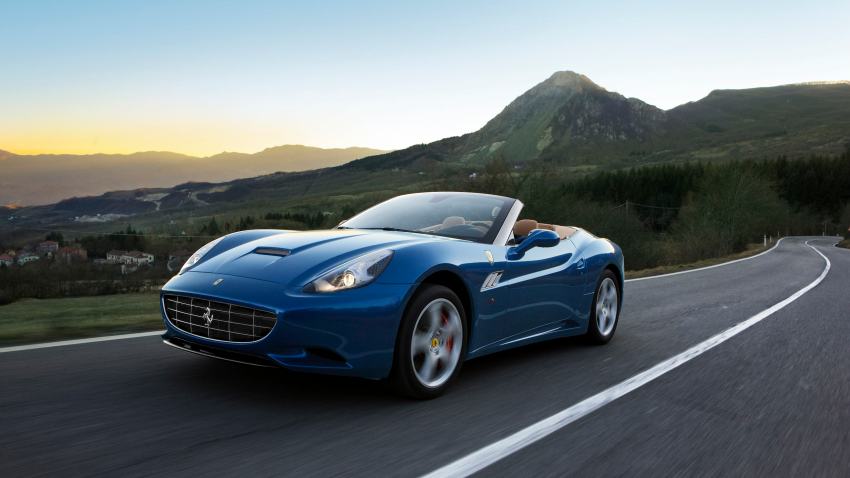 Car enthusiasts are used to drooling over the latest whips at auto shows, but it's not every day that you can get behind the wheels of many of them for a test drive.

Thankfully, the Orange County International Auto Show bucks that trend by offering up the keys to over 100 cars from 15 different manufacturers for public test spins. That's a 50 percent increase over last year's show.

Kicking off Thursday, October 4 and running through Sunday, October 7, the acclaimed auto extravaganza will feature more than 500 of the hottest new cars, trucks, crossovers and exotics. From redesigns by Audi and Nissan to an intimate look at the hotly anticipated Dodge Dart (Chrysler's game-changing new compact which uses a modified chassis from Italy's Alfa Romeo Giulietta), the show will give West Coast four-wheel fans one of the first opportunities to get up close and personal with many 2013 models.

But the show won't be limited to practical sedans, compacts and SUVs. There will also be enough eye candy on display to satiate anyone's supercar lust. Be sure to check out Acura's NSX roadster, which Tony Stark (aka Iron Man) drove in this summer's blockbuster, The Avengers, Honda's Indianapolis 500-winning Indy Car, and Lexus's 552 horsepower LFA Supercar, plus many more models from Lotus, McLaren and Rolls-Royce.

The big draw, of course, are the aforementioned test drives, which make the OC International Auto Show a truly interactive experience. Get out on the open road with manufacturers like Cadillac, Ford, FIAT, Honda, Nissan and Toyota, or enter to win a chance to take a cruise with a professional driver in the bucket seat of a Ferrari or Lamborghini. There will even by an adventure course for Jeep--aptly dubbed Camp Jeep Anaheim--that will include logs, stumps, an angled drive-over and other obstacles meant to test their vehicles' 4x4 capabilities.

In addition to all the vehicles on display, there will be fun for the whole family thanks to a host of one-day events. The L.A. Lakers Girls will be making a Friday night appearance, while Saturday will be all about games -- from a hokey slap shot challenge to a wing-eating contest. For a full schedule, a list of manufacturers attending and to buy tickets, visit Autoshowoc.com.