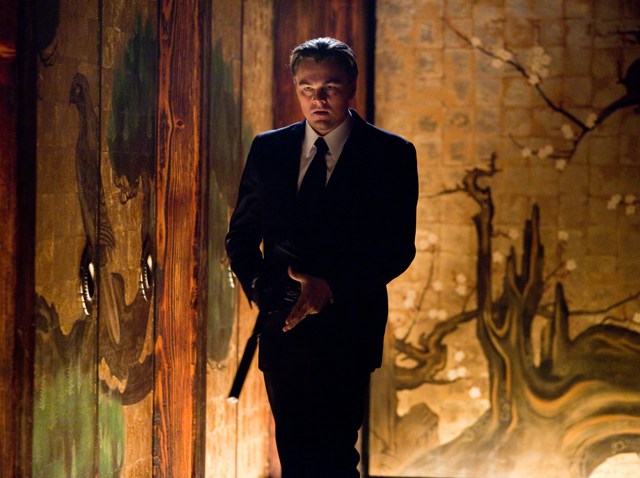 Those commercials for "Inception"? Not watching them.
Now don't go panicky, Warner Bros. Here's the thing: We are so pitched about seeing this movie, and the cinematic strangeness it holds, that we look away when we see an ad, the better to be surprised by the Nolan-esque effects in the theater. We *listen* to the ad, if that means anything, though. Listen hard.
With this in mind, we were happy when the Fillmore & Western Railway clued its fans into the fact that a train featured in the commercials we're not watching is actually its own engine 3502 "going down the streets!"
"Going down the streets!" -- you understand why we're trying to save our back-of-the-neck-prickles for opening weekend. (The film opens Friday, July 16, say the ads we're not looking at.)
If you haven't toot-toot'd on the Fillmore & Western yet, which is only about an hour from the heart of LA, you must must must. If you love movies, if you love trains, if you love vast citrus groves that recall ye olde Golden State. Oh, and if you love Robert Pattinson, too; the "Twilight" actor's next flick "Water for Elephants" is shooting in the area, as you now might have seen in, oh, one or two, or 1,209 places.
Hearts, Robert Pattinson, but let us also mention here that Christoph Waltz is in "Water for Elephants." Our favorite actor (and Oscar winner, of course) from "Inglourious Basterds."
Great. Another movie commercial we can't watch when the time comes.
Copyright FREEL - NBC Local Media