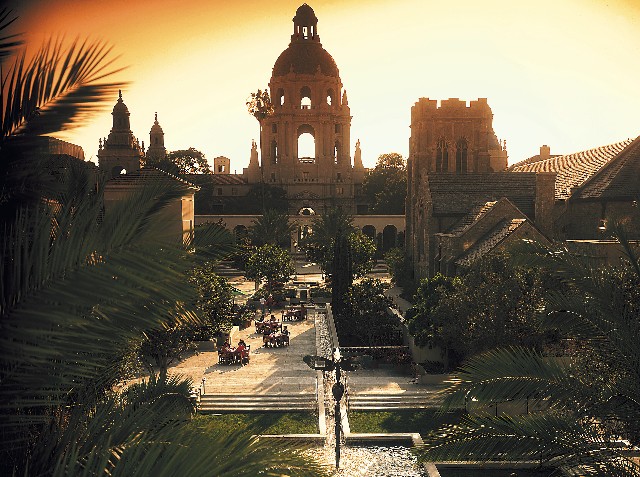 Do you ever find yourself, when you need city info, phoning a friend who offers a veritable raft of complicated opinions on what is hot or not?
We want to introduce you to a new phone pal, but you probably already are acquainted. Your new pal was incorporated in 1886, is known for a particular flower, and hosts a famous football game on New Year's Day.
That's right. Pasadena, in the form of the Pasadena Visitor Hotline, is now standing by to take your questions on everything about itself. Rose Bowl and Rose Parade queries, yes, but also topics of a hotelian, restaurantian nature will be welcomed, too.
Let's say if it happens in the 626, Pasadena probably can address it, or nearly.
The free hotline opened on Wednesday, Dec. 29 and will run through Sunday, Jan. 2. There are particular hours only, note; even a city needs its rest. And though "Visitor" is in the hotline's name, "local residents" are certainly invited to ring in, says the Pasadena Convention and Visitors Bureau, which is helping Pasadena out in the answering of the phones.
That number is 877-793-9911. (Thanks to the Tournament of Roses for the tip.)
What's your Pasadena question? Ours is this: Pasadena, can we move into the little Craftsman barn that houses the Gamble House gift shop? What? Everyone wants to live in that little barn? No doubt.
Copyright FREEL - NBC Local Media