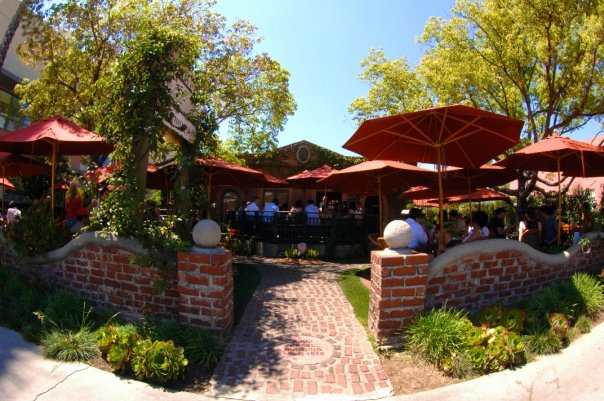 It's nestled beyond the hustle and bustle of Hillhurst Avenue in Los Feliz, but you'll have to hustle and bustle to get in line and enjoy the Alcove's liquid breakfast delights.
"We have a make-your-own mimosa, where you get a little pitcher of orange juice and a champagne bottle and you can make your own mimosa," said Elizabeth Flaherty, general manager of the Alcove.

The mimosa is one of many homemade drinks prepared by the brand new Big Bar at the Alcove. Bartenders are also whipping up Bloody Marys and other morning pick-me-ups for its guests.

But if you are craving substance, Alcove has got some of the best carnitas in Los Angeles.
"It's slowly roasted pork shoulder with guacamole and roasted jalapenos on top," Flaherty said. "Served with spiced black beans and roasted potatoes. Many of our guests say that the carnitas that we have here (are) better than a lot of Mexican restaurants in Los Angeles, so I think that's awesome."

Flaherty said the Alcove also creates a French toast with mixed berry composte, as well as a Nutella crepe dish that could fill up even the most hungry of guests.

The environment should not be overlooked. People can enjoy their breakfast while basking in the lush, serene patio located in the heart of Los Feliz.

"I would say that our patio is one of the most beautiful patios in Los Angeles," Flaherty said. "You have the garden kind of environment. It's very friendly. It's not pretentious. There's a lot of open space and people really enjoy it."