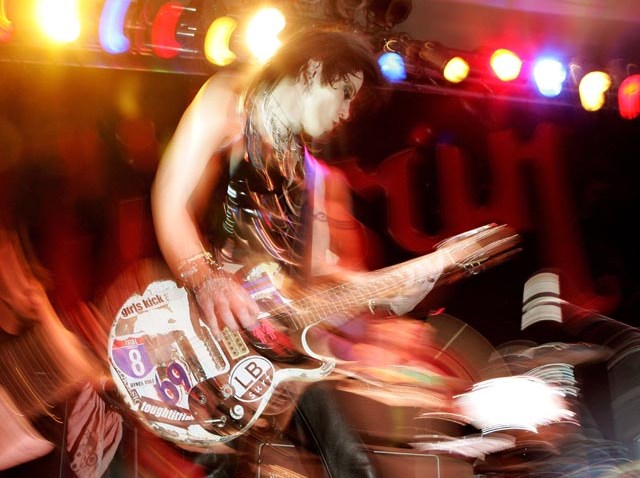 Any camp is a good camp. Making things with yarn and twigs. Putting on plays. Throwing pies while simultaneously running a three-legged race. Golden times.
But a camp where you get to pick up a guitar and learn chords and sing songs and build your stage presence and build your life confidence is a whole other ball of yarn entirely. That's what goes down at the annual Rock N' Roll Camp for Girls, an LA-based summer session that teaches up-and-coming stars the finer points of laying down a bit of feedback-y fuzz. (Specifically, the girls are called upon to write a from-scratch ditty, no mean feat.)
Campers run from age 8-17. Their "What I Did Over the Summer" reports are going to be spectacular come their return to school this fall.
The campers will be showing off their new rocking acumen at The Troubadour on Saturday, July 31 from 2-5 p.m. Tickets are $10 and anyone of any age may attend.
What we like to think about is all the Rock N' Roll Camp grads who will return to The Troubadour stage in five or ten years, as buzzed-about rockers. Will they tell the audience that night when they first stepped into the club? You bet.
Copyright FREEL - NBC Local Media