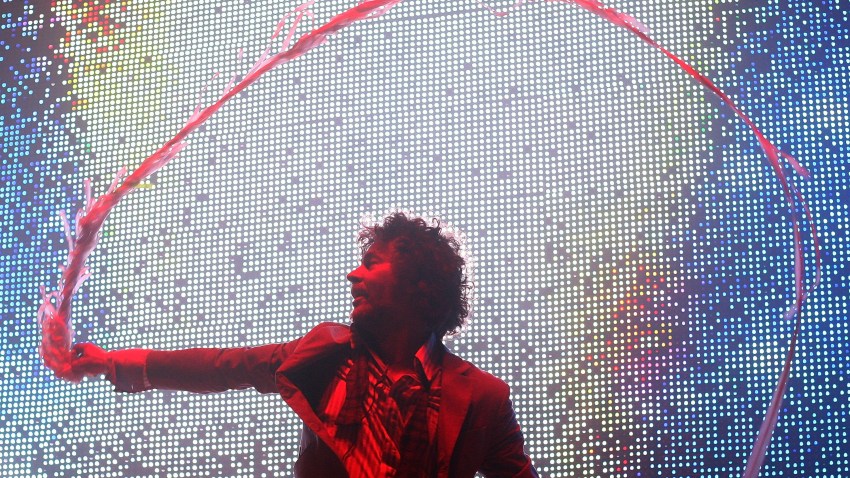 What are you doing on Thursday night? Is it a secret?
It's not so secret anymore. Hundreds of fans are already a-Twittering about it. The Flaming Lips will play a "secret show" (as in, a MySpace Secret Show) in Hollywood this Thursday night at the Montalban Theater.
The concert will happen just two days after the release of the band's first studio album in more than three years.
The Flaming Lips were formed in Oklahama City in the 80's and have been wowing audiences with elaborate live shows (think: puppets, confetti, complex lighting and the like) ever since. "Q" magazine once called them one of the "50 Bands to See Before You Die."
The 1,200 available tickets will be given out on a first-come-first-served basis outside of the venue on the day of the show and also at Amoeba Records to those who purchase the new album, "Embryonic" on the first day.
Unable to make the event or can't score a seat? Don't feel too bad. You can catch a performance of one of their new tracks on Tuesday's episode of "The Tonight Show" with Conan O'Brien.