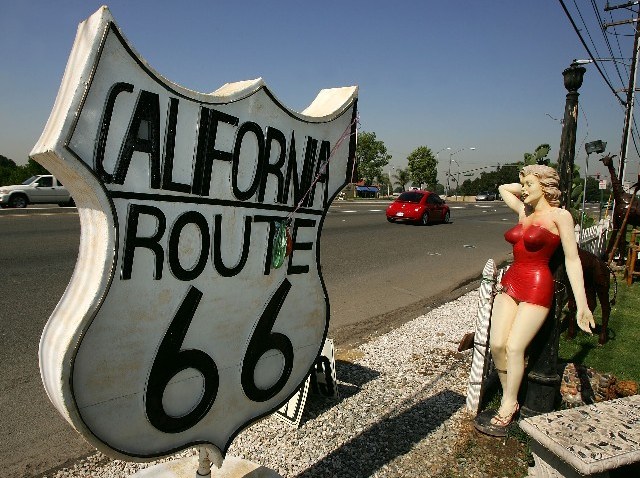 First, we need to clear something up. Hi, Sunset Boulevard? And Wilshire? And La Cienega? Even you, 405. We know you're all pretty well ensconced in the "Famous SoCal Street Pantheon," and we would never challenge your supremacy, but there's another road we'd like to discuss.
It is, in fact, the Mother Road, Route 66, which also has a major Southern California presence. But, due to the march of the decades and changing travel tastes, Route 66 is too often relegated to a formerly great street.
Au contraire. While parts of it no longer are heavily traveled, there are amazing stretches right here. And Esotouric is taking a busload of happy 66ers down the blacktop for a drive down a landmark.
The date's Saturday, Feb. 19, the start time's 11 a.m., and there will be a few intriguing stops along the way. E. Waldo Ward in Sierra Madre! Yes. Wistaria jam. So few places to find it, but the famous orchard and jammery makes it.
We also long to know more about "The Feuding Slauson Sisters of Azusa." Don't you?
Get details on tickets and the meeting place. Oh, and if you're intrigued by Boyle Heights, you should look into the Sunday, Feb. 20 Esotouric outing. Word is it is almost sold out.
Copyright FREEL - NBC Local Media