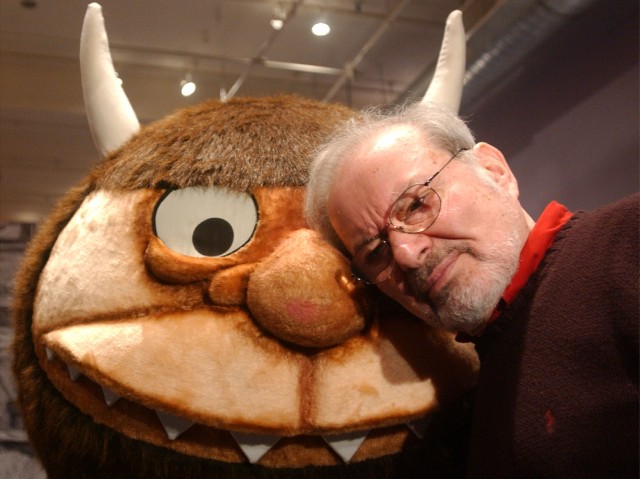 Maurice Sendak, that kingly author, artist and gentle friend to humans and beasts alike, deserves every hosanna and honor and moving speech that is directed in his corner. And Cinefamily at Silent Movie, plus a whole load of Maxs and Maxines, will be doing just that on Wednesday, September 30th.
And while the writer will not be in attendance, fans of "Where the Wild Things Are" and "In the Night Kitchen" can expect a tasty stew of Sendakiana. Think of those simple and beautiful animated Maurice Sendak specials you loved when you were just knee-high. They're running 'em. You'll mist up, just a bit, probably.
Plus, there will be shorts and doc-type films made by Spike Jonze, the latest steward of "Wild Things," and filmmaker Lance Bangs. Mr. Bangs will be attending the Silent Movie night, and he is sure to be quite the authority on pointy-teethed creatures and their literary adventures.
Mr. Jonze's much-anticipated, live-action feature "Where the Wild Things Are" bows on October 16th; best roam the Sendakian universe in preparation.
Rrrowr!
Copyright FREEL - NBC Local Media