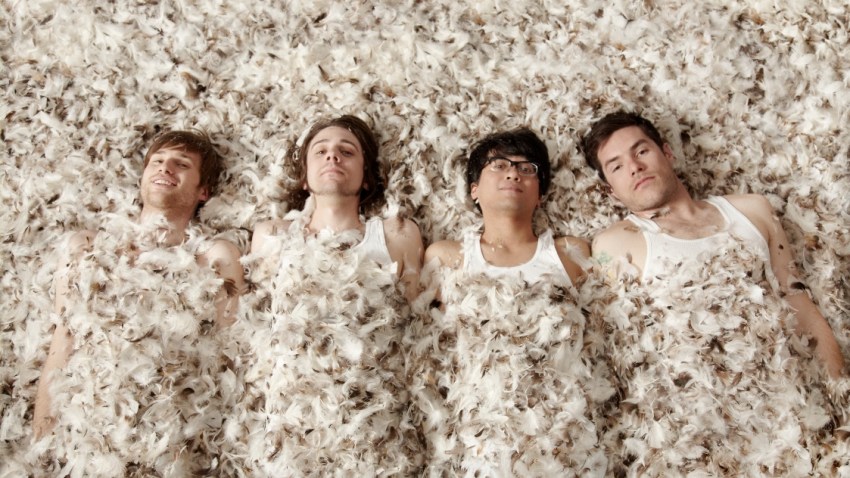 It's that time of year again: chocolates and roses are flying off the shelves at your local grocery store, and the bloody undead are rocking out on the streets of Los Angeles.
That can only mean one thing -- Saint Motel's Third Annual Zombie Prom is here. This year's morbid shenanigans will take place on Feb. 12 in the Palm Court Ballroom at the historic Alexandria Hotel, which is haunted, of course.
The 18-and-over show will open with local bands Chief and White Arrows. Last year's Zombie Prom sold out in advance, so to make sure you don't miss out on the bloody bash this time around. Tickets can be purchased through Saint Motel's website. They offer general admission and VIP tickets, which get you entrance without having to wait in line, a signed poster of the band, and a "special gift."
The monstrous evening will feature a costume contest, culminating with the crowning of the Zombie Prom king and queen. A portion of proceeds will go to UCLA's Brain Research Institute, which is presenting the event along with 98.7 FM and Swinghouse Studios.