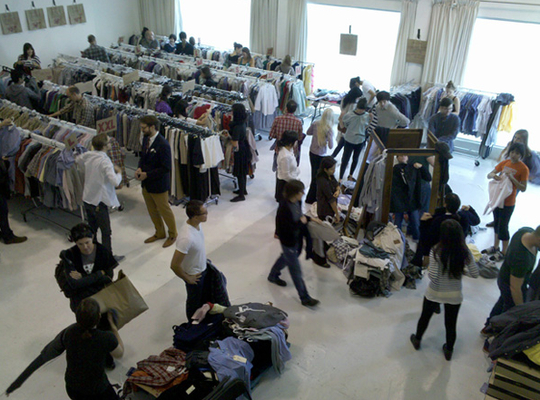 If the shoe fits, wear it. But you'd better be about a size 7 or 8.
Downtown LA's best-kept secret is out: the Fashion Districts sample sales are a great way to get new fashions before they hit the major department stores.
Style showrooms at the California Market Center, for example, shed their samples on the last Friday of every month from 9 a.m. - 3 p.m. And if you're "sample size," usually between a 4 and a 6 (or size medium) you can score some major deals.
Sample sale shopper Deborah Chi has been a regular here since she was a freshman in high school, and still comes here for the sales with her friends.
"You know you come here you get what's in fashion before it comes in," Chi says between phone calls to friends who are on the way to meet her for a day of shopping. "I just love the hunt."
We scored a Nick and Mo jacket that retails for $130 for $45, some $160 Libertas shoes for $10 and a Voom by Joy Han dress for $30 -- about 10 percent its retail price.
Here are some California Market Center tips:
4th Fridays Parking is a $10 flat rate.
Sample Sale hours: 9 a.m. - 3 p.m.
Cash only for all purchases
No fitting rooms, so wear a tank and leggings
The California Market Center is at 110 E 9th St., Los Angeles, 90079.