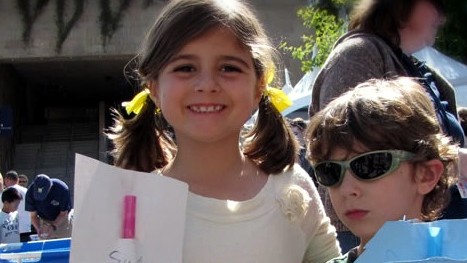 YOU LIKE WONDER: We like wonder. Everyone likes wonder. That's part of our jobs as humans, right? Not to sort of stumble through the world paying no never mind to how plants grow and how light travels and how sound is formed and how and how and how. Wonder is in our very DNA, which makes the staging of a major science festival, made for all ages, in a major city, kind of like how it should be. We see that San Diego throws it ginormous Festival of Science and Engineering each and every spring -- as it will again this year from Saturday, March 17 through Saturday, March 24 -- and we think, "hey, other cities, should you get on board with this! And if you already are, bravo!" Phew. Okay. We had to say it. And now we shall turn our attentions to lavishing love upon the week-long party that caps in a huge PETCO Park Expo.
THE SCHEDULE: The week is stuffed top to bottom but if you can only make it down for one thing, the Expo on Saturday, March 24 should wrap up all of your wonder-based needs. It's free, it's full of info and creative experiments and companies talking about science-y stuff, and you're at PETCO Park. It's more smart-minded goodness than you can stick in a beaker and simmer atop a Bunsen burner.
TWO MORE COOL TO-DOS: There's a Tony Hawk skateboarding physics demo on Monday, March 19 (that's at Carmel Valley Skate Park). And the Rubik's Cube competition on Saturday, March 17? It's at Cal State San Marcos. How many different combos are there, anyway?
Copyright FREEL - NBC Local Media