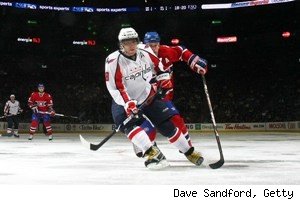 GIRAFFE BARN ARRIVAL: When one thinks of a buttercup, one often thinks of a small, delicate flower that can nestle perfectly in the palm of a hand. But the Buttercup currently growing at the Santa Barbara Zoo is definitely not palm-sized, and he's set to get bigger and taller.
Much bigger and taller: This Buttercup is a Masai giraffe, a male calf who was born in the zoo's Giraffe Barn to mother Audrey on Thursday, Nov. 13. His weight at birth? Oh, just 186 pounds, leading the zoo to call him a "hefty" infant (he is, in fact, "20 pounds heavier than Dane," a calf born in 2013 to the same mom, and some five inches taller). As for Audrey's labor? It lasted about fifteen minutes shy of two hours, reports the zoo. Another fifteen-minute milestone? That's how long it took Buttercup, who was named by zoo donors, to try and get his sea legs, or giraffe legs, rather. But given the barn's muddy ground, staffers had to lend a little help to the calf as he stood for the first time.
THE GIRAFFE STARS OF SANTA BARBARA: The animal park and giraffes are pretty synonymous in many people's mind. If you're wondering if Gemina, the crooked-neck Baringo giraffe who passed on in 2008, called the zoo home, you've definitely hit the mark. As for Buttercup? He's still enjoying mother-son time, away from his eager public, but the Santa Barbara Zoo says they'll update Facebook when the young calf steps out into view for the first time.
MORE AWWWS: The animal park's nursery has had a busy week: A giant anteater pup was also just born in Santa Barbara, and should be on view a little later this November.
Copyright FREEL - NBC Local Media