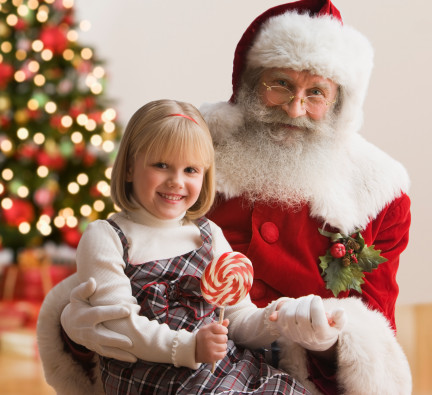 For the 13th consecutive year, Santa is spreading a little cheer and hitching a ride on Metrolink for the annual Holiday Toy Express. The glittering train will travel from city to city, entertaining families and collecting toys for those in need of some holiday goodwill.
The 47-city tour will visit six counties (San Bernardino, Riverside, Ventura, Orange, San Diego, and Los Angeles) and bring a brightly packaged gift to Metrolink communities—a 450-ton train decorated with holiday displays and 50,000 twinkling lights that delivers a live musical performance, Santa, and community fun.
Visitors are encouraged to bring a new, unwrapped toy to donate to the Southland Firefighters' "Spark of Love" toy drive.
Local firefighters typically collect more than 100,000 toys annually for the toy drive during the Metrolink's Holiday Toy Express season. All toys collected will be distributed by firefighters to families in their local communities who may not be able to afford gifts this holiday season.
Straight from the North Pole, Metrolink's Holiday Toy Express will kick off the holiday celebration at the Rancho Cucamonga Station on Saturday, November 21, before visiting the Fontana, San Bernardino, and Rialto stations later that evening. Watch for the arrival of the Holiday Toy Express at various Metrolink stations on Fridays, Saturdays, and Sundays through December 20. Just check the schedule, call (800) 371-LINK (5465), or visit metrolinktrains.com to find a station near you.