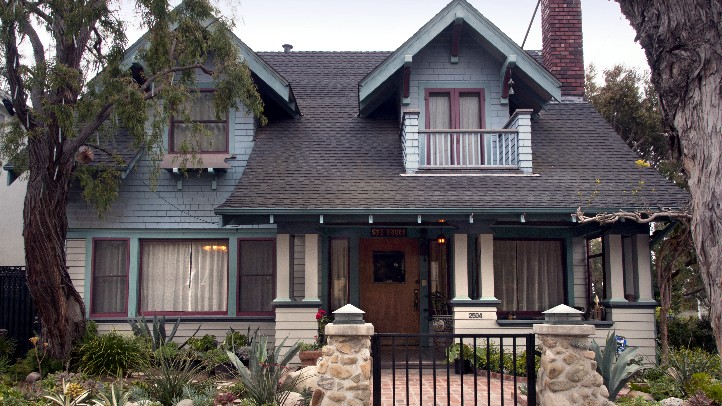 Whenever you see early photos of Santa Monica, of people in those modest bathing costumes or of the pier being built, you always see several buildings dotting the area, houses and apartments and such.
Many of those places still stand, of course, even as the modern city has very much risen around them. But they don't merely stand; stewards care for them, including those people that live inside the beautiful and vintage buildings.
Now the Santa Monica Conservancy will be giving fans a peek inside five of those houses and buildings during its annual "Living in a Landmark" tour. Yes, it will attract architecture aficionados and history buffs, but bet the occasional lookie-loo who just wants a fun peek inside some local houses will show.
Hearts, lookie-loos of the world. We're your people.
The tour is on Sunday, June 3 and costs $45. The Craftsmans of Palisades Avenue -- oh, you know the ones -- will be given one spotlight during the day. Big sigh, right? Big sigh.
For more about the afternoon and what you'll be looking at -- sorry, lookie-loo-ing at -- check out the Santa Monica Conservancy site.
Photos:
Charles Warren Brown House, 1908, credit Mike Salazar
Follow NBCLA for the latest LA news, events and entertainment: iPhone/iPad App | Facebook; | Twitter; | Google+; | Instagram; | RSS; | Text Alerts | Email Alerts
Irving Gill's Horatio West Court, 1919, credit Brian Thomas Jones
Copyright FREEL - NBC Local Media