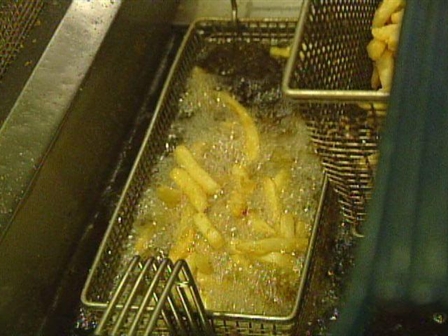 Grease is the newest way to go green in Santa Monica.

Residents can now drop off their excess fats, oil and grease at the city's household hazardous waste center.

It's part of a new recycling program that turns cooking oil into biofuel. Santa Monica is partnering with Los Angeles-based GeoGreen to convert the cooking waste into biofuel with the goal of reducing greenhouse gas emissions and dependence on fossil fuels.
It also might cut down on clogged sewer lines

The program is aimed at downtown restaurants. The city has several grease drop-off points with special grease containers in parking structures near the Third Street Promenade.

Copyright AP - Associated Press