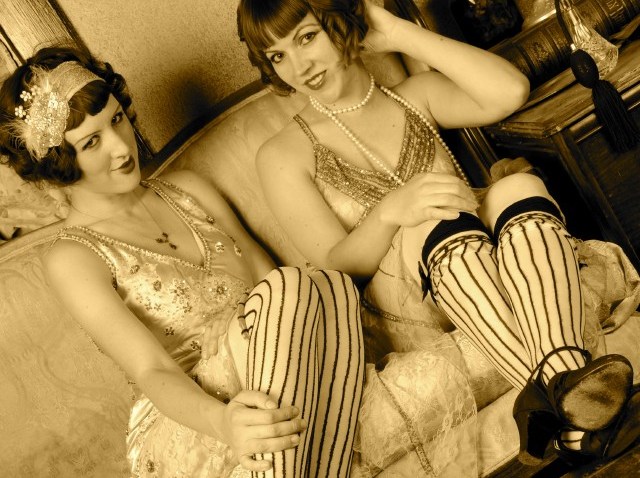 We don't need any extra enticements to go see an enchantment-packed, eerie/elegant silent film like "The Mystic."
But. But when we hear that there will be a flapper fashion show, put on by two SoCal modern-day flappers, you can call us officially enticed.
The place: Silent Movie Theatre. The date: Wednesday, March 3. The time: 8 p.m. The fashion show: It's courtesy of the Flapper Flock -- the fashion-minded Nicolette Howell and Chantal Geary -- and there will be era-appropriate hemlines and baubles and the little stretch headbands with the flirty feathers and sequins.
The Silent Treatment is presenting, tickets are $12, and there are few places you'll get so much full-on flapper-osity for such a good price. And pick up some clothing tips, too. If you see pieces you like, you may find more like them at Hobo's Vintage in Redlands, which Ms. Howell runs.
Copyright FREEL - NBC Local Media