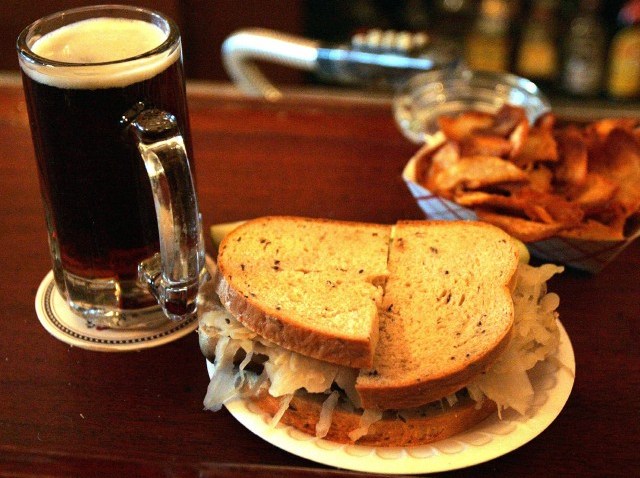 Sauerkraut is the friend to so many of autumn's classic dishes. You're thinking fennel-flecked sausages and apples that have been baked all day. You're thinking meatloaves and anything involving rye. You're thinking dark beer.
You're thinking how you like to eat it straight from the jar. Or wait. We were thinking that. Now enthusiasts of savory cabbage dishes are making for The Machine Project, that gallery-art-making-thinking place in Echo Park.
Once they get to Kraut Fest 2009, on Sunday, September 6th, at 11AM, a bunch of sauerkraut smarties will show them how to make the perennial sandwich spread and the perfect, cheek-puckering complement to roasts everywhere. Those smarties include "Urban Homestead" authors Erik Knutzen and Kelly Coyne, plus writer Mark Frauenfelder and musician Jean-Paul Monsche.
There will also be kimchi making at noon -- Oghee "Granny" Choe leads -- and choucroute garni, which The Machine Project people say was described to them as a "ridiculous meat fiesta." Three words that work well together.
You will need to show with certain ingredients and tools -- simple stuff, really -- and the sauerkraut class is $10. So is kimchi class. Or do both for $15. Slow Food LA is helping make this possible, we should mention. We should also mention you'll want to register ahead of time. (And in that kraut kit you'll get: a bucket, a plate, and a Kraut Fest 2009 poster -- details.)
Prepare to show off at that next fall open house. Homemade sauerkraut is a true jealous maker. In a good way, of course.
Copyright FREEL - NBC Local Media