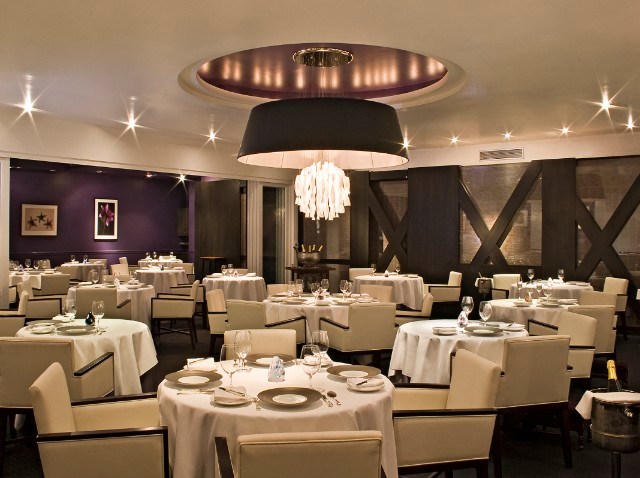 Los Angeles has several million people, but when a major publication spotlights our cultural goodness, our tastiest cuisines, our finest points, we get a bit puffed in the chest. Like our tiny hometown has finally been noticed.
Bon Appétit recently put some Joan's on Third short ribs on the cover, and we felt a surge of we're-number-1-ness. Now Saveur is devoting a chunk of its March issue to the eats of Los Angeles.
What do we mean by "chunk," exactly? Well, LA is the cover story. Pretty chunky.
There are numerous sections, and the themes include tacos, Santa Monica, delis, Koreatown. Plus hotels, French dips, our famous chefs. Melisse, pictured above, gets notice in the Santa Monica chapter.
Saveur has always had an affinity for the Golden State -- we won't argue with that, seeing as how we're the celebrated home to the hot sourdough dinner roll, the garlic-mayo'd artichoke, and the too-thick-for-a-straw date shake -- but we're pleased to see little ol' LA receive its due kudos.
Thanks, Saveur!
Copyright FREEL - NBC Local Media