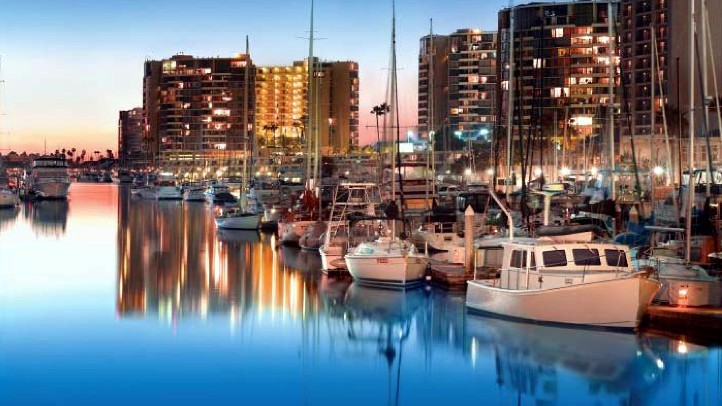 A Monday is a perfect day to take stock of the wallet, and what role it played in supporting your weekend outings.
Oh, we're not saying we want to do the stock-taking, but it is necessary, yes? Plus, we don't know about you, but we're already looking ahead to next weekend. Wait. Scratch that. We probably do know about you, if you'll forgive our cheek; you're looking ahead to five days from now, too.
Meaning when a story crosses our path, and it involves 1) an attractive area and 2) money-saving ideas, we snatch it right up and start plotting. That story today, for us, is finding inexpensive go-outs around Marina del Rey.
There are a few just ahead, and our weekend-tested wallet is already sighing relief (if a wallet can indeed sigh).
The Fisherman's Village Concerts on Saturday, Jan. 28 and Sunday, Jan. 29 is free. Free! <-- Favorite word. Jimbo Ross & the Bodacious Blues Band rock Saturday, and Susie Hansen's Latin Band plays Sunday. It's near the lighthouse in Fisherman's Village, so the setting is sweet.
There's also a Ballona Wetlands Guided Tour presented by the Santa Monica Bay Restoration Commission on Saturday, Jan 28. Birds. Bring us beautiful birds to ooh/aah over, please.
For more money-savers, check out the main Marina site. And take that, Monday-based wallet-reviewing. Take that.
Follow NBCLA for the latest LA news, events and entertainment: Twitter: @NBCLA // Facebook: NBCLA
Copyright FREEL - NBC Local Media