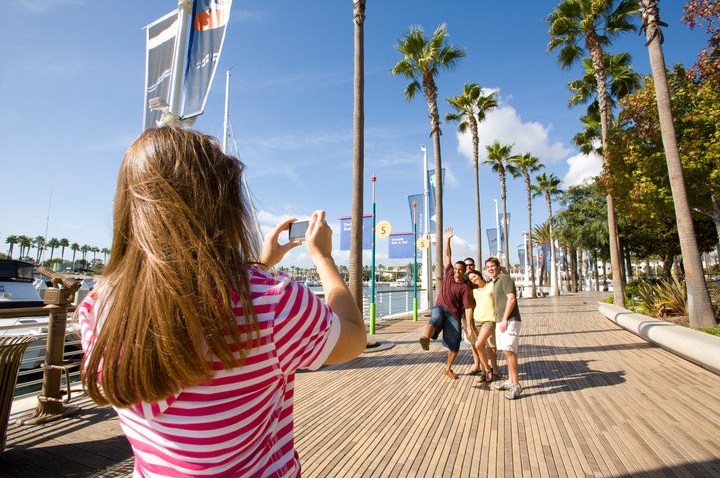 If you feel particularly proud of your neighborhood, and tend to preen over your civic-boosting activities, you only need to look to Belmont Shore's Justin Rudd for further inspiration.
Mr. Rudd is out there, often, in all corners, promoting both Belmont Shore and Long Beach as great places to call home. He runs the famous Haute Dog parades, and various volunteer efforts that happen throughout the year. Because, get this: He really adores his town and doesn't let up in that adoration.
Feeling more inspired yet?
Further inspiration: Mr. Rudd is heading an effort to produce a "Long Beach family album." With that in mind, he's asking people to take snapshots on Saturday, Aug. 28 and Sunday, Aug. 29 for possible inclusion in a Long Beach-flavored book. There are rules to the contest and things to know about Say "Cheese" Long Beach -- like, you'll want to take your picture between noon on Aug. 28 and noon on Aug. 29. And you can enter ten pictures.
Feeling more inspired yet?
Here are two more words to goose inspiration: "cash prizes." Read more at Mr. Rudd's site, and start deciding what pictures you'll take that really say LBC to you. We like that hat-wearing mannequin we always seem to spy on 4th Street. And the tall tall stacks of the Queen Mary. And...
Copyright FREEL - NBC Local Media