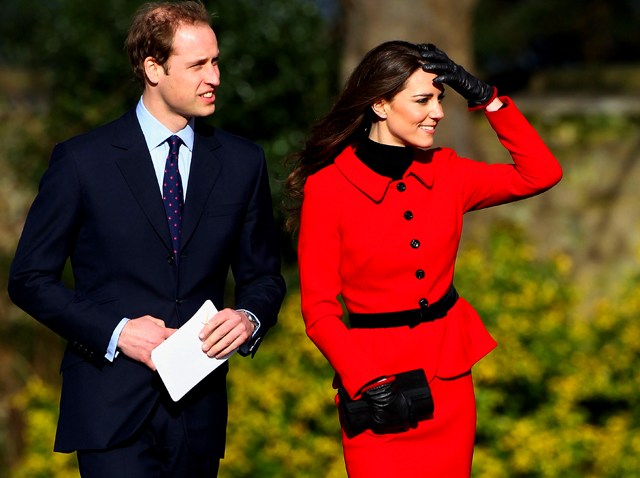 Madame Tussauds Hollywood is giving Angelenos the chance to send their well wishes to Prince William and Kate Middleton before the royal wedding.
While the famous wax-figure museum is working on figures of the couple, you can go into the Hollywood location starting April 1 and personally sign a royal wedding card.
Once everyone who wants to has signed it, Madame Tussauds will send the "one-of-a-kind, oversized" card to the royal couple, who say "I do" on April 29.
According to Madame Tussauds, when Prince William sheds his "prince" title, he will become England's 68th monarch. In honor of him, Madame Tussauds will treat its first 68 guests to tea and cakes on April 1 at the card-signing kickoff.
Madame Tussauds is no stranger to the royal family. The museum currently has figures of the Queen, Prince Charles, Princess Diana, William, Harry and the Duchess of Cornwall.