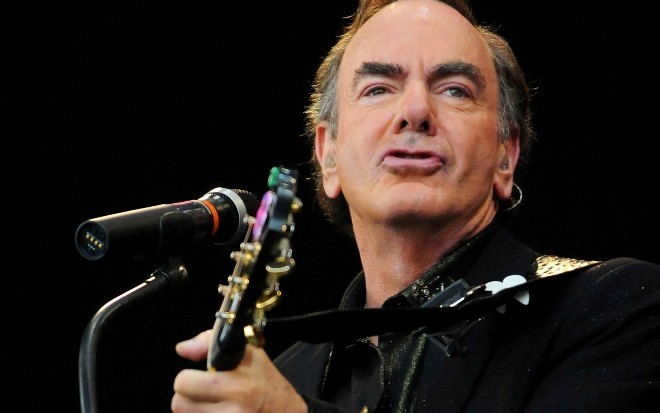 What's that catchy ditty we just heard on the radio? Whatever it was, there's a very high chance that Neil Diamond wrote it, sang it, joined in a duet on it, or all of the above. The world-famous, hit-churning, highly lauded crooner is making a couple of SoCal-ish stops on his big tour -- Ontario and Bakersfield on January 4 and 6, respectively -- and fans can expect not only new tunes (the man writes in his sleep, we think) but the old faves as well.
Why do we remain devoted to all that is Diamond?
1. "Sweet Caroline" was written for Caroline Kennedy. Charming.
2. That whole romantic "The Jazz Singer" scene with Lucie Arnaz on the beach. The man can act with emotion.
3. The sparkly, sequin-bedecked, open-necked shirts he rocked back in the day. And, occasionally, when the mood strikes him, still most excellently rocks.
4. Barbra Streisand, The Monkees, Jack Black and like a hundred thousand other people have sung his words. And that he keeps a good attitude about the many cover bands who worship at his wing-tipped feet.
5. The big arm-throw-to-the-ceiling (complete with pointed finger) thing that he practically trademarked. We like a performer who adds an exclamation mark to his songs, and that is truly Neil Diamond's. He can swing his arm our way any ol' time. Oh, and if he pointed directly at us? While singing "I Am I Said"? Passing out would be a definite possibility.
Copyright FREEL - NBC Local Media