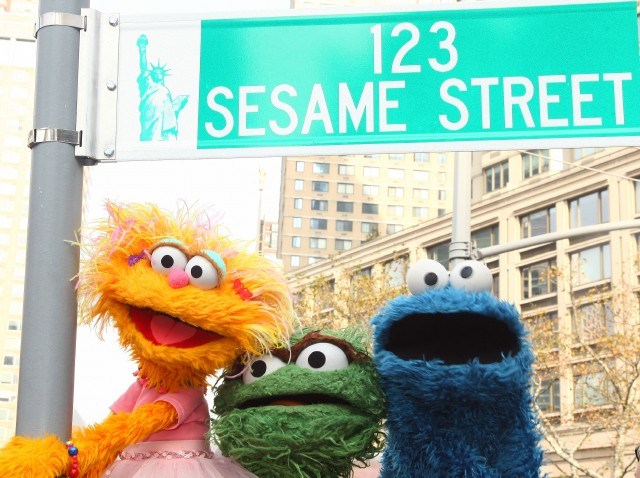 November 10th may be "Sesame Street" Day in New York City, home to Children's Television Workshop and that long, long, long-running kids' hit that taught millions of us our ABCs and how to share and be full of understanding in a world that can always use more of it. But we, too, can kick it up, Kermie-style, right here in Los Angeles.
The Paley Center for Media has that great library just brimming with television classics, so we dropped them a line to see if they have "Sesame Street" #1, which first aired back in 1969. They do indeed -- you can drop by whenever just to watch it -- as well as nearly 50 other episodes of the beloved show.
Do you remember the opera-singing grapefruit with the rubberband mouth? We all probably do. An early marvel of stop-motion artistry.
As we mentioned, the library is open whenever the Paley is open. But note that on Wednesday, November 11th, the Paley is screening the Bill Cosby-hosted special that was made for the 20th anniversary of the show. That's at 4PM. (The Center is open Wednesday through Sunday.)
Admission is free. We're waggling our arms like a Muppet over that.
Copyright FREEL - NBC Local Media