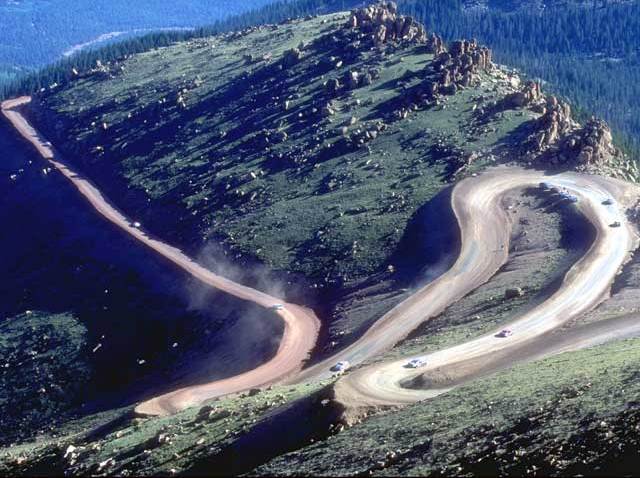 We're used to seeing Audis shred rally courses with their Quattro systems. Now, one will do it without a driver.
Shelley, an Audi TTS developed by researchers at Stanford University, won't actually compete in the famed Pikes Peak race, but the course in Colorado will be closed off for her solo run to the top.
"What we're trying to do is create an autonomous race car, an autonomous rally car, so a car that can drive itself up to the very limits of handling," said Christian Gerdes, a Stanford engineering professor who directs the university's Center for Automotive Research.

Yes, cars with automatic parallel parking, adaptive cruise control and traction control seem quaint compared to Shelley.
Volkswagen AG is working with Stanford on the Shelley project. Marcial Hernandez is a senior engineer at Volkswagen's electronics research lab in Palo Alto.

"You're tired at the end of the day. You just want to relax on your way home. Push the button, and the car gets you home," Hernandez said. "It's really about the car knowing how to drive."

An Associated Press article notes that it might be years before we'll send driverless minivans to pick up the kids or take a nap on long road trips without pulling into a rest area. But if Shelley can navigate Pikes Peak -- there are more than 150 turns on the way to the top of the 12-mile course -- she can probably handle a drive up the coast or a trip to baseball practice.

"This really represents the ultimate challenge," Gerdes said.
But don't worry driving enthusiasts, the goal isn't to make the driver completely obsolete.

"We're interested in the safety opportunities this technology presents," Dr. Burkhard Huhnke, executive director of the Electronics Research Laboratory, told Wired. "We want to understand the best way to use this technology to provide additional support to drivers in critical situations."
Here's the two-sentence summary of how Shelley works: She's equipped with GPS receivers and can be programmed to follow any route using a digital map. The research team has developed computer algorithms that let the car make real-time adjustments to the terrain and calculate how fast it can go without spinning out of control.
Shelley is the latest autonomous car designed by Stanford's automotive research center, which is working with major automakers and Silicon Valley tech firms to develop car technology.
There was Stanley, a driverless Volkswagen Touareg SUV developed in 2005. He... it won the $2 million top prize in the Defense Advanced Research Projects Agency's Grand Challenge, a 132-mile autonomous car race through the Mojave Desert.

Two years later, Stanford's Junior, an autonomous Volkswagen Passat Wagon, won $1 million when it placed second in DARPA's Urban Challenge, a city driving contest that requires cars to follow traffic laws and avoid other vehicles.

Shelley has already reached speeds of 130 mph at the Bonneville Salt Flats in Utah. In May, Gerdes' team plans to take Shelley to El Mirage Dry Lake in Southern California and attempt to break the world record for fastest autonomous land vehicle.

Copyright AP - Associated Press