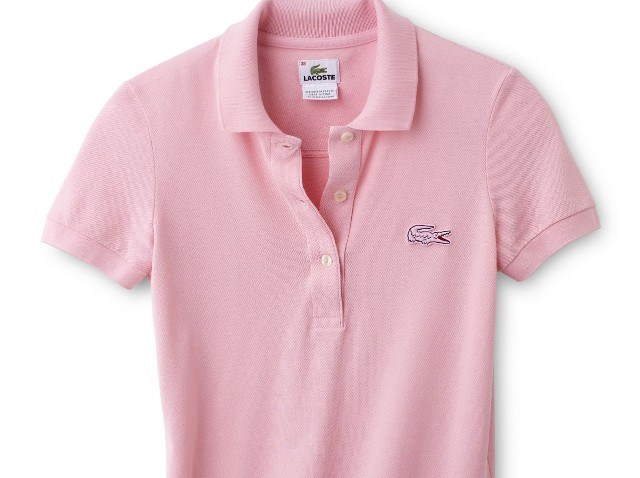 LACOSTE PINK CROC SHIRT: The iconic emblem and the top it is attached to is going pink for the month of October. Buy an item from the Pink Croc collection and, starting on October 1, 10 percent goes to the Breast Cancer Research Fund. You can browse online, or head to one of the SoCal stores (there's one in Beverly Hills and one at the Bev Center).
LEE DENIM DAY SHIRT: We've been talking about Lee Denim Day because we're hoping everyone has those jeans laid out and ready to wear. Oh, and donations lined up, too. It's happening October 2nd, there's still time to get involved, and there's a tee to show your support after the day ends. Christina Applegate looks cute in it; you know you want one, and you want to participate.
CAFE PRESS SPOTLIGHT SHOP: The mondo t-shirtery is making an annual tradition of putting up the pink pretties to better back Breast Cancer Awareness Month. Sassy and take-no-guff is the theme -- we like the boxing gloves and tough messages -- so you've got to work it when you wear these. But shouldn't we all be working it, all the time? Check out everything at Cafe Press.
Copyright FREEL - NBC Local Media