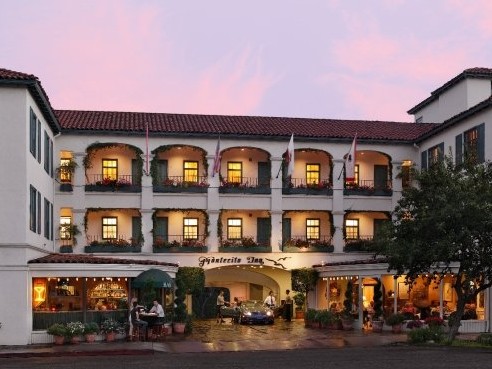 Your job: Decide to get out of town and fast. Our job: Help you find where you're headed. This week, NBCLA's Short Drive takes us to...
Montecito Inn: You want a lovely beach. You want some picturesque hills. And you're looking for a sleep-stay with some Tinseltown cachet. Swirling those three things together in one hotel can be tricky, but Montecito Inn can crow about all three. Butterfly Beach is a brief walk. The Santa Ynez look perfectly mountain-y in the distance. And that Tinseltown connection? Charlie Chaplin.
Chaplin's Legacy: The Little Tramp wanted a gorgeous get-out-of-town spot for all his famous and famously fun friends. So, in 1928, he built what would eventually become The Montecito Inn. In 1928 that had to be a true haul, Hollywood to Montecito. So you know those parties had to be good. Very good.
Rooms: 61. We like the room with Chaplin's giant portrait. Or The Tower Suite, which looks out on both the Channel Islands and the Santa Ynez. There's that whole beach/hill thing again.
Price: There are some special September deals going on. Weekdays start at $119, weekends at $212 (a 20-percent discount). You know this area. Those are some sweet numbers.
Can't Leave Town: There's a closer overnightery with Chaplinesque roots (and luxeness to spare): The Charlie in West Hollywood.
Copyright FREEL - NBC Local Media