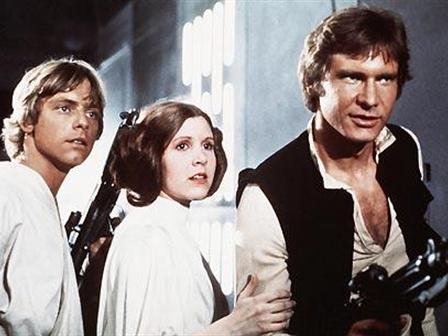 The official holiday makers probably furrowed their brows when trying to land on the perfect date for Star Wars Day.
After all, May 25 is very much associated with the film/book/lifestyle wonder, seeing as how the first film debuted on the date back in 1977.
But May 4 is catchier, since it instantly invokes the line "May the force be with you."
So May 4 it is. How will you celebrate in 2010? A quick pop by the Comic-Con site says that "Star Wars" Fan Film Awards are making a return to the convention. We also like that StarWars.com will be streaming an episode of "The Clone Wars" in Spanish on May 5.
Copyright FREEL - NBC Local Media