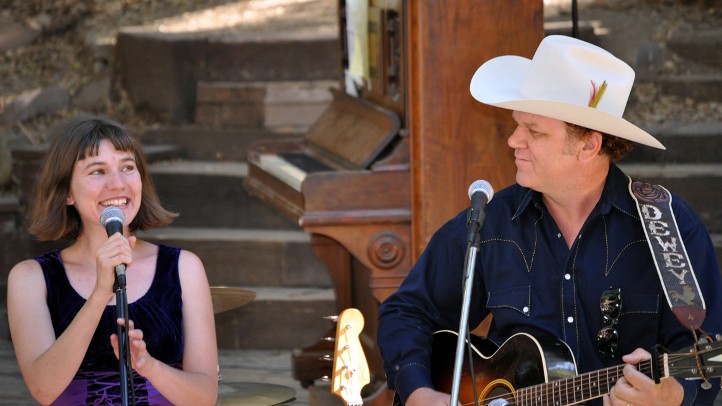 There are several summertime staples around Southern California, but one of the most eclectic and anticipated of the bunch is singer Inara George's Topanga Canyon tribute show.
It isn't a tribute to Topanga, although its sheer Topanganess has a lot of unspoken tribute. Rather, The Bird and The Bee chanteuse chooses a great performer to salute. And then she rounds up a whole bevy of her buds to come up on stage at the Will Geer Theatricum Botanicum.
The bud-bevy rounding-up is happening on Monday, Sept. 5. The smooth, jet-set-y music of Burt Bacharach will provide the show's soundtrack; the stylings of Hal David will be given the love as well. And the people singing those '60s-flavored gems? Why look at that: John C. Reilly will be there. So will Eleni Mandell. And a whole bunch of local musicians and jammers and songbirds. Plus Ms. George, too, of course.
It's an afternoon new thing, so you can still make that evening barbecue. But if you don't have a Labor Day barbecue in the works, pack a picnic for the show. It's allowed and encouraged.
Past tributes have included Neil Young and Ms. George's own dad, Lowell George. Who will it be next year? Well, one thing is for sure; there will be a next year. That's the deal with summertime staples; people expect them to show up again. So they usually do.
Best get your ticket in advance; they start at $25.
Copyright FREEL - NBC Local Media