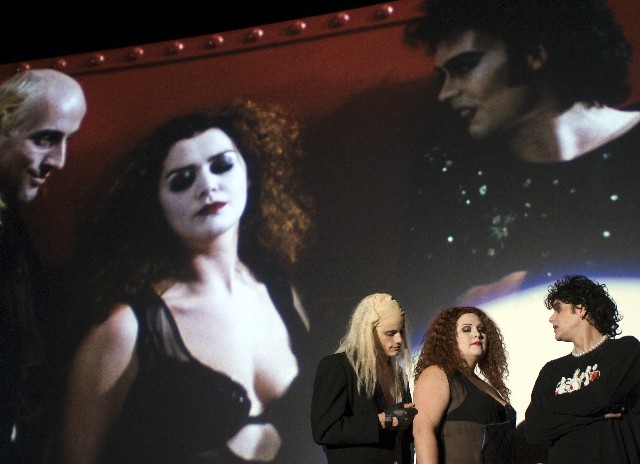 Where has big-screen archness gone?
Characters used to just ooze archness a few decades ago, culminating in the great and garish Dr. Frank N. Furter from "The Rocky Horror Picture Show." Now, people tend toward the snarky on screen, or the filthy, or both, but that delightful, stand-off-ish sass is definitely due for a renaissance.
Archness, however, lives at SinsCon, the weekend-long convention that's celebrating the 35th anniversary of the midnight cult phenom. SinsCon is scheduled for Sept. 23-25 around downtown (The Standard, Club 740, the Alexandria, and the Million Dollar Theater are all on the venue list) and all the varied to-dos could fill a cavernous castle.
When you're not looking fabulous at SinsCon, and being arch, what will you be doing? You'll be enjoying a pajama party. You'll be taking part in a Q&A with the Brad-errific Barry Bostwick. And you'll be watching the movie, for we hope at least the 35th time (this being the 35th anniversary).
Now, if you've ever dressed for "Rocky Horror," you can bet that the attendees of SinsCon will beyond bring it for the Saturday, Sept. 25 screening. Beyond. Don't throw on eyeliner and call it a day.
Get your sked and your details and get before a mirror and get practicing those arch, Frank-N-Furterian poses. It's all about the shoulders with Dr. F., right? You get the shoulders, you get the archness.
Copyright FREEL - NBC Local Media