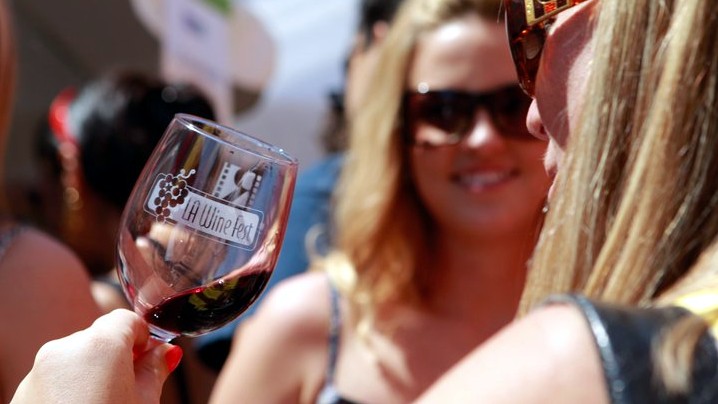 June Gloom sometimes gets unfairly sweared at. People wake and see the dank cloud cover and bemoan their picnic or soccer game or their soccer game-adjacent picnic.
But dankness is a friend to drink, at least a bit of the dank, and certainly when it comes to some of our most famous Golden State wines. So the fact that the annual LA Wine Fest happens plunk in the middle of our gloomiest of months fits like a bung in an old oak barrel (or hand in glove, if you prefer).
The LA Wine Fest returns to Raleigh Studios on Saturday, June 11 and Sunday, June 12. New this year is the Robert Mondavi Discover Wine Tour -- the name is blissfully clear -- as is inclusion of the Make-A-Wish Foundation of Greater Los Angeles, the event's beneficiary. There will be, as always, many wineries and vendors on hand who want to take people's own personal gloom away via tasty libations and bites.
The organizers call LA Wine Fest "the largest consumer wine event in Los Angeles." In case you're holding out on attending a wine get-together until you can find one that is truly large and robust.
There are many kinds of tickets, but a Saturday-only day pass is $75. Figure that admission also gets you onto Raleigh Studios, a place as flush with Hollywood history as a bottle of cab is with flavorful grapes. So, very, in other words.
Copyright FREEL - NBC Local Media