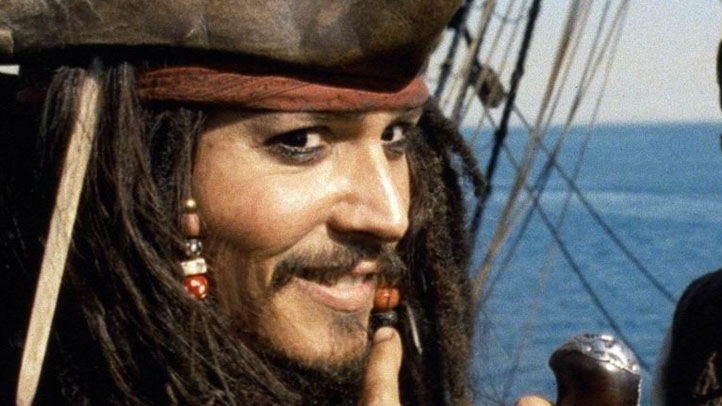 Sometimes we're watching a film and we see a lavish set and we think "is that Vienna? Or somewhere off Cahuenga and Melrose?"
Usually the latter, wethinks.
But a natural place is different and much more difficult to create on a soundstage. That's why the movies so often turn to the natural places near Los Angeles, meaning that our favorite films are very often filmed in the California State Parks.
And every year the California State Parks Foundation throws a one-day film festival to celebrate that fact and to raise money for our too-often-in-the-headlines parks. So here's a headline we're happy to report about our often cash-strapped wild spaces: The ParkFilm Fest is ready to roll at Paramount Studios on Saturday, May 5.
And tickets? There are some available.
Now, think about what recent films have made use of a beachy state park -- Leo Carrillo and Pescadero State Parks, to be specific. Did you just say the "Pirates" movies? You'd be correct. The film festival is showing the first three. You can see one or all and here's something arrrr-worthy: Cast members are set to show. (No word on which ones, but bet they'll be highly swashbuckle-y.)
Tickets start at $20. Plus, you're on the Paramount lot. Fun? Fun. We mean, arrrrr.
Thanks, California State Parks Foundation. Keep fighting the good fight for our green spaces and favorite go-to movie sets.
Follow NBCLA for the latest LA news, events and entertainment: iPhone/iPad App | Facebook; | Twitter; | Google+; | Instagram; | RSS; | Text Alerts | Email Alerts
Copyright FREEL - NBC Local Media