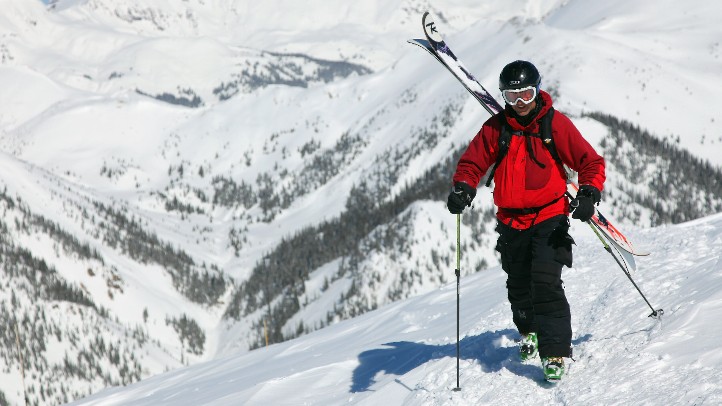 Well, we've got weather.
It isn't every day that the good people of our city pause to talk about what's happening in the atmosphere (or, in this day and age, post pictures of downed trees on their favorite social media site). Usually weather-talk arises from where a person might be going, like, say, the snowy mountains.
With that in mind, we're expecting many people will switch from discussing the wind to discussing the white stuff when Ski Dazzle opens at the Los Angeles Convention Center on Thursday, Dec. 1. The four-day, everything-ski show is one of the biggest in our sunshine-y neck of the woods, meaning that schussers intent on spending some of their winter in Big Bear or Mammoth or states beyond our own will be doing some serious shopping.
What will skiers find inside the convention center? Skis. So many skis for sale. Poles and boards. Resort representatives talking up their own hills. Cooking demos. Cooking demos? Heck yes. We personally think every apres ski meal should involve hot rum and/or cocoa, but maybe that's just us.
It's one of our city's biggest ski parties. We like two things here. One? It's year 48 for the show, and any ski show that's stuck around in a non-snowy city for nearly half a century gets our props. And two? It's truly one-stop shopping. Meaning more time on the mountain for you, when you get to your next slope, and less looking for poles.
Admission is $20. Ski Dazzle is at LACC from Dec. 1 through 4, 2011.
Now, back to talking about the wind.
Follow NBCLA for the latest LA news, events and entertainment: Twitter: @NBCLA // Facebook: NBCLA
Copyright FREEL - NBC Local Media